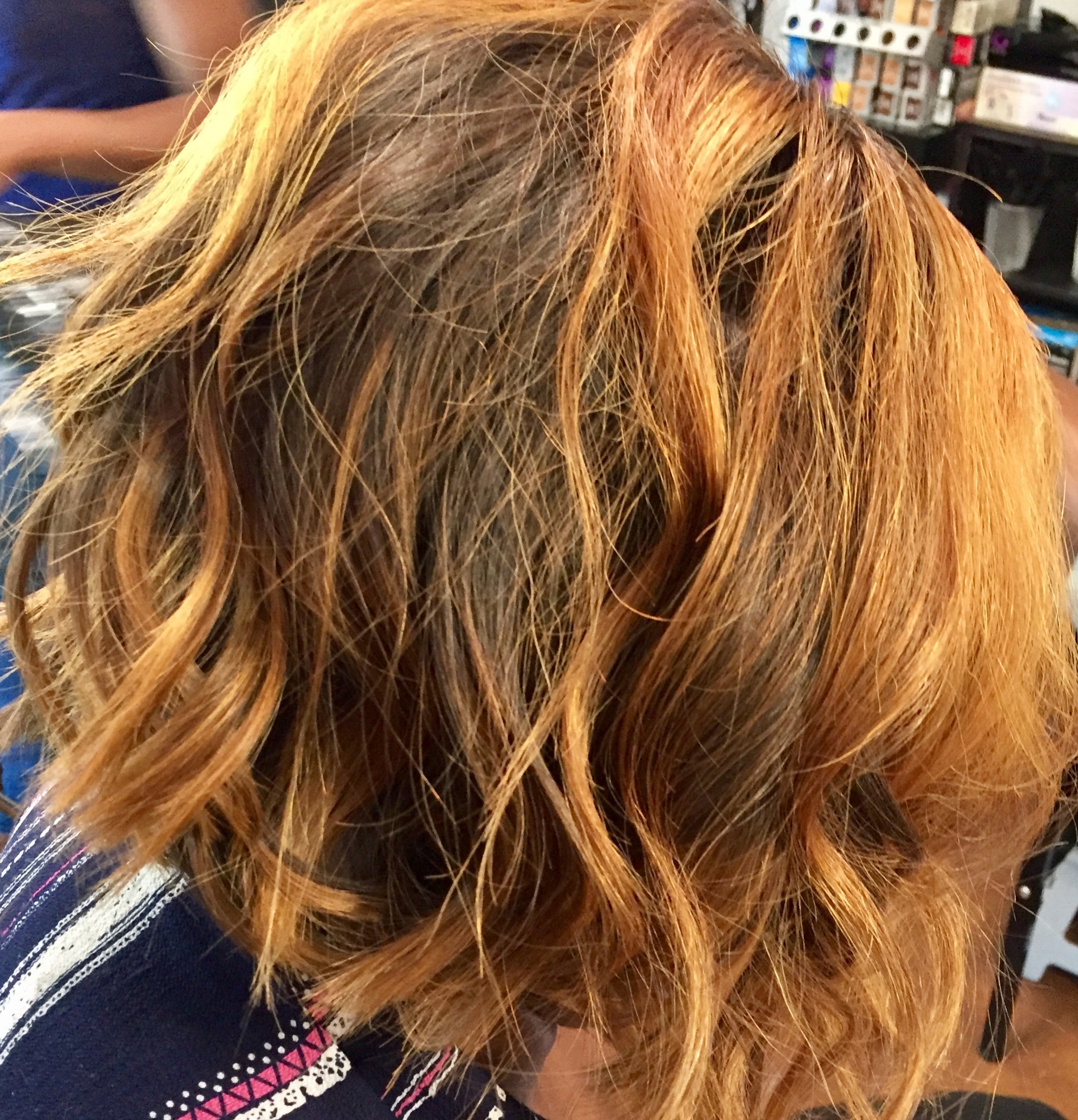 Natural Styles to Extensions/Wigs, Color to Smoothing Treatments... Healthy Hair is my number one priority!
I am a multi-textured stylist, caring and creating styles for every texture. From straight, wavy, curly, coily and relaxed.
Most services are ALL-INCLUSIVE AND INCLUDES A FREE TRIM OR INTENSE CONDITIONING TREATMENT ( Please see menu). * prices are subject to change
I encourage you to book online after you review the menu and the Portfolio. Online Booking is available through the website or you can download the Vagaro App and search for C & D Beauty . Please review the CLIENT'S CORNER before booking your appointment.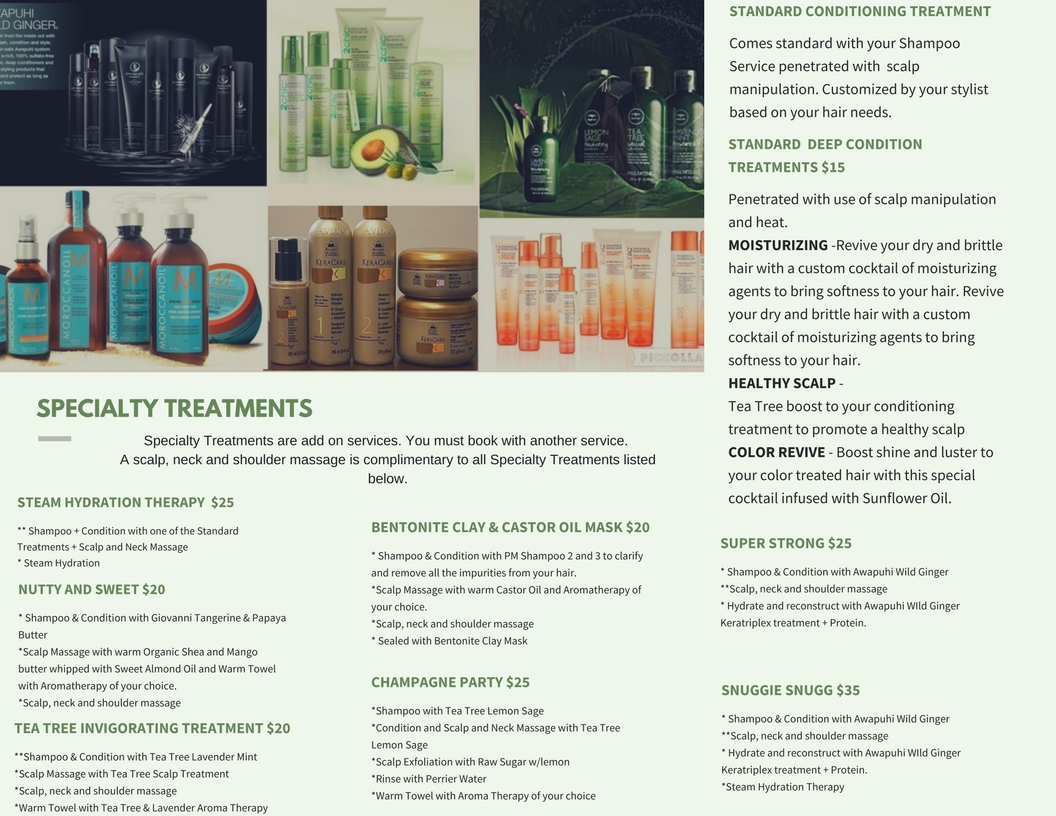 is a quiet and calming shampoo experience. It is meant to stimulate the scalp and relax your mind. So please refrain from excessive talking or using cell phones.
Your shampoo service comes with a customized conditioning treatment based on what your hair is showing us when you arrive. If you feel your hair is in need of additional pampering there are upgraded specialty treatments available for your enjoyment. For description of services and full menu please click on Book Appointment.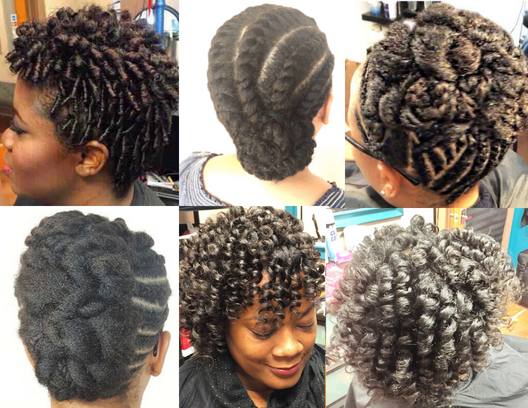 Twist In/Twist Out, Comb Coils, Roller Sets...Styles for our natural textured beauties.
Click Here to Book your appointment and for pricing details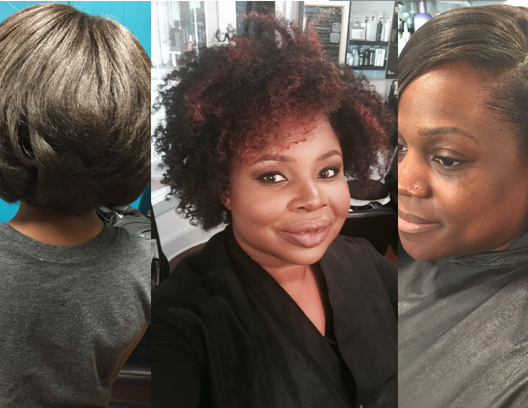 Affirm Relaxer System & Keratin Complex Personalized Blow Out. To schedule you service click here
The Keratin Complex Personalized blowout is great for those wanting to eliminate frizz & lock out humidity, smooth & straighten the hair, repair damage, achieve quicker styling, add shine & youthful elasticity minus the harsh chemicals of a relaxer. Smoothing treatments last up to three months. Can also be used for those wanting to wear their hair curly, but reduce the amount of frizz.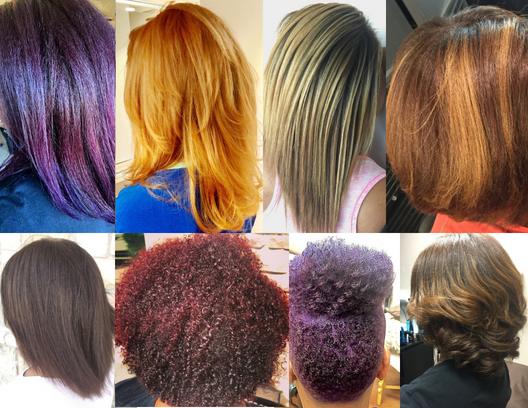 We use superior products: Paul Mitchell the Color , Matrix and Wella Color.
All color services include 1.5 oz of color. Additional oz. are $8 each. Consultation & Strand Test is required for ALL Color services. No exceptions. Blowout and Style not included. Corrective Color Services is by consultation first. We will need to access your current hair condition and formulate a plan that works best.
To schedule your hair color service consultation click here, then select color bar. A color consultation is required before setting your appointment.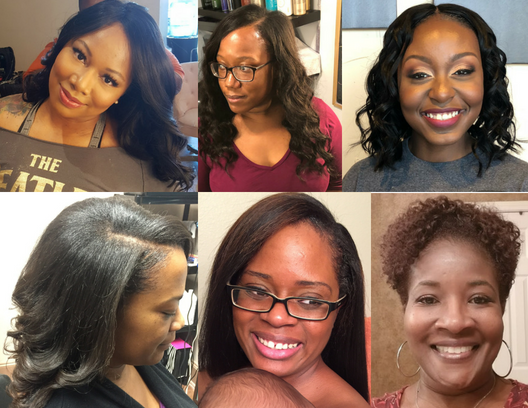 All Sew-Ins except the Express Weave & Clip-In Extensions are ALL inclusive ( shampoo/ blowout+ Installation + basic trim + Style). A net is available for additional $5.
Take the stress out of your appointment and book the The Complete Package or The Complete Package II. Includes: Hair, Shampoo/blowout + Installation+Deep Condition & Style. ***Price varies depending on Virgin or Raw Hair, length of hair, closure and or frontal chosen, pricing show is a starting point, 50% deposit is due to secure your appointment time and date which will be sent via invoice after confirmation.
To schedule your sew-in, custom wig construction, or wig install click here and select the Stitch Bar
All sew-ins are custom the method used to create each sew-in depends on your desired look and the quality of your hair. If you have any questions on which method is best for you please book a consultation.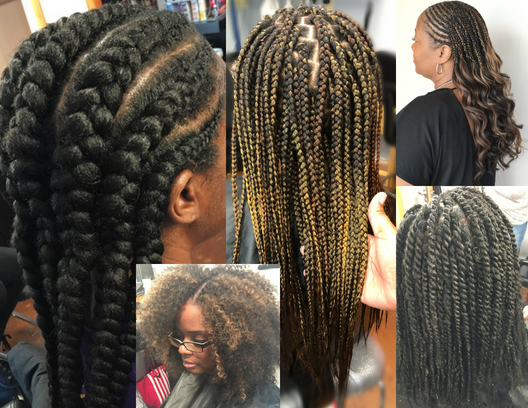 Crochet Braids, Cornrows, Box Braids, Feed-In Braids, Crochet Braids with Individuals, Kinky Twist, Havana Twist.
To schedule your braid appointment click here and select braid bar. ****The scheduling system is a shared booking platform. Once you submit your braid deposit with Shauntavia of Cheeks: Makeup | Hair | Lashes you do not need to submit a deposit with DiDi Payne Artistry.***
Steps to scheduling Braid Services....
STEP 1: Review the PRICE CHART and choose your length and width. ( This information MUST be added to your booking notes or your appointment will be cancelled)
STEP 2: Review the Crochet Braid Chart below if you are getting crochet braids otherwise skip to STEP 3 . Choose the Crochet Style you would like. If you are getting Crochet+Individuals please make sure you choose wavy or curly for your exposed ends. ( This information MUST be added to your booking notes or your appointment will be cancelled).
STEP 3: Review the Color Chart and choose the color hair you want. ( This information MUST be added to your booking notes or you appointment will either be cancelled or it will default to 1B).
STEP 4: Pay your Braid Deposit ( This is required for ALL braid services listed under this category. $25 deposit is required . If you deposit is not made within 24 hours, Your appointment will be cancelled. If you book a SAME DAY braid service, Deposit is required to be paid upon booking. The $25 deposit will be deducted from your total upon checking out at the end of your appointment.
STEP 5: BOOK YOUR APPOINTMENT. Upon booking, please enter the corresponding abbreviation , width number and hair color you want from the charts provided in the notes section when you are booking your appointment.
Ex. You would enter (mbl-2 , 1B) If you want Color Medium Black (1B) at Mid-back length Senegalese twist. Or mbl,1B,Water Wave if you want Crochet Braids Mid Back Length in Water Wave texture etc.
FAQs....
what's included? braid hair + installation
what is required? A Braid Deposit ( see link below). Length, Width and Color ( see charts below)
how should i arrive? with clean , dry ( blow dried or stretched) and de-tangled hair
how should i book? follow the instructions below EXACTLY to avoid cancellation of your appointment.
what's extra? $25 up-charge for faux locs/faux goddess locs & Extra small braids or twist , jewels added to braids are additional based on type. Human Hair! Please book a consultation for Human Hair Braids! $50 extra for Knot-less Braids.
can i customize? yes! if you want more than one color or you want a combination braid style, please specify it in your notes and include how much of each color or style you want. Ex. you want bohemian locs ( apl-3, color 613 ( half a head of locs) & 1b ( half a head) of crochet loose)
whats the price if it's a child or I have shaved sides? the price chart below is the same for all.
what if I bring my own hair? the price on the chart below is the same whether you bring hair or not. I include the hair in the price to create savings for you and to take the extra work out of your appointment. There are a lot of brands that are difficult to braid with so I prefer a brand that I know that I can do effective and efficient work.
can I bring a picture? sure, feel free to e-mail your picture ahead of time if you are unsure. You still must fill out the below information when booking, no exceptions.
can I request more than one braider? YES. You will have to send a request via e-mail or through the chat function on the website and someone will reach out to you for available dates. It is a $50 upcharge for two braiders.
Price Chart for Box Braids, All Twist, Havana and Jumbo Marley
Color chart for all braid styles